Outreach
Our Mission
As a church God calls us to go out into the world and spread the good news of the gospel to all who will listen. This means for us that both in our local communities and around the world we seek to help others often starting with physical needs but hopefully are able to provide God's comfort and grace to satisfy the deeper spiritual needs of all people.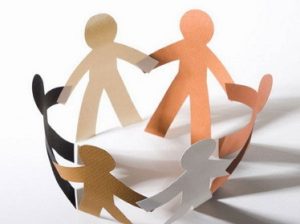 Local Outreach
VBS – Vacation Bible School
VBS is an annual program geared for kids that emphasizes a fun, interactive place to learn about God's kingdom and ever unfolding plan for mankind.
Smithers Outreach
Each year the Outreach Board from Smithers CanRC runs a Bible Camp for First Nations children and teens to bring God's gospel and comfort to the youth there. Our church encourages people to volunteer as counsellors there and assists in helping run the camp.
Manoah Manor
Manoah is a residence for men and women in their senior years in Langley. The home creates a setting where residents receive Christian support from caring, qualified staff, from each other, family, and fellow church members.
Bethesda Christian Association
Bethesda serves adults with a developmental disability throughout the Lower Mainland and in Smithers. Together we serve one another and provide for those who are in need of support.
Anchor Association
Anchor also serves adults with a developmental disability. At this moment they serve 34 residents who reside in 5 group homes in southern Ontario. Together we serve one another and provide for those who are in need of support.
Global Outreach
Mission Aid – Brazil
Mission Aid Brazil aims to provide Christian relief and development aid to needy people in Brazil, focusing especially on those within the household of faith. It supports Mission Board with spreading the gospel of Jesus Christ and Mission Training Center for Reformed education.
New Hope Orphanage (Timor)
The Orphanage's goal is for abandoned children in Timor to trust in the hope given through our Lord Jesus. Education, health care, daily necessities, job openings and a loving Christian family atmosphere are provided.
Asia Mission Board and Chinese Reformed Church (get browser to Translate)
Asia Mission seeks to proclaim the gospel to the Chinese and provide a community for learning and fellowship. It is led by the Cloverdale and Langley Canadian Reformed churches.
MAF – Mission Aviation Fellowship
MAF pilots skillfully land at short, unimproved airstrips all over the world to bring medicine and doctors, disaster relief, education, evangelists, Bible translators, food supplies, agriculture and clean water projects, and more to isolated areas.
MERF – Middle East Reformed Fellowship
MERF is a Christian missionary organization which serves in the Middle East, North Africa and Asia. MERF strengthens national churches with ministries of evangelism, church extension, biblical training, and diaconal aid.
Edu Deo Ministries
Edu Deo is a Canadian, Christian, mission organization serving children in developing countries with a quality education rooted in a Biblical worldview that has the power to transform lives for eternity. It works and partners with 685 schools in multiple countries.
Reformed Faith & Life – Canada
This is a Reformed broadcast ministry which brings the light of the Christian Gospel to various parts of the world (especially Africa).They produce radio programs, written material and occasional seminars dealing with a variety of topics from a Biblical perspective.
Word & Deed – Adoration Christian Centre
Adoration Christian Centre works to bring God's message of hope and healing to the desperate situation of many children in Haiti's capital Port-au-Prince. Students are prepared and equipped to have an impact on their community which fosters a servant attitude.